Conservation Manager - House of Commons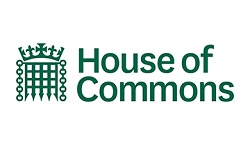 Conservation Manager: Historic Furniture and Decorative Arts Collection
Team Information
The Heritage and Collections Team are directly responsible for 3 significant collections, the Parliamentary Art Collection, the Historic Furniture and Decorative Arts and the Architectural Fabric Collection. This team provides a bicameral service to both the House of Commons and the House Lords and is responsible for all aspects of strategy, display, collections management, care and conservation, technical and procedural standard, documentation, loans and interpretation.
The Role
The Conservation Manager will be responsible for managing the care of the HFDA Collection working to the Heritage Collections Functional Lead for Conservation and Keeper of HFDA, and closely with other conservators in the team. You will provide professional advice, take decisions, and manage projects which impact on the future condition of these items, ensuring they are fit for purpose as most of them are in use on a daily basis in a busy working environment. The postholder will contribute to the on-going, prioritised conservation plan and develop preventive care initiatives/protocols to reduce the risk of future damage to the Collection arising from its use, display and engagement through projects and events. The post holder will manage third parties in the conservation and other remedial work for the HFDA.
Your key responsibilities will include:
Advise on collections care and conservation.

Provide advice and work collaboratively with the Keeper and other Conservators on general collections care and conservation. Provide expertise on historic furniture and its conservation and advise colleagues when planned works (events, cleaning, catering etc) affect the Collection.

Organise remedial conservation.

Manage the assessment and condition checking of the HFDA Collection and deliver remedial conservation projects in line with the agreed conservation plan. Ensure work meets the requirements for items to remain in safe use informed by on-going research into the collection; ensure documentation is provided and retained and all projects comply with H&S, RAMS and COSSH regulations.

Policy and planning.

Plan preventive and remedial conservation programmes in liaison with the Keeper and others in HCT, stakeholders and senior managers and input into policies and input into policies and standards as required.

Procure specialist services and equipment in collections conservation

. Identify specialist external suppliers and resources to implement agreed programmes, drafting specifications and contracts, leading procurement processes and overseeing consultants and contractors to ensure work is delivered on time, to budget and to required standards.
Skills and Experience
The success candidate will have the following skills/experience:
Demonstrative experience in a conservation role at a public sector museum, art gallery or historic house or working in a furniture conservation company or workshop

Knowledge of standards and processes underpinning collections care and management

Experience of working on large scale object moves and decants and associated work required, including object handling.

Knowledge of assessment/mitigation of risks and objects
Why Join?
In addition to your salary, we offer an attractive range of benefits including:
30 days annual leave (increasing to 35 days after a full leave year)

Civil Service Pension Scheme

Access to training and development

Flexible working

Interest free sea

Season ticket loan
Next Steps: For further information and to apply please click here
Closing date: 14th March 2022