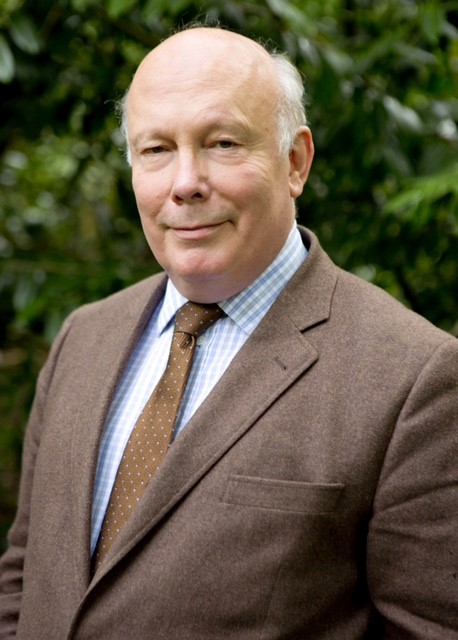 BAFRA Patron - The Lord Fellowes of West Stafford, DL.
Julian started work as an actor but is best known as a writer. His first produced film script was "Gosford Park", directed by Robert Altman, for which he won the Oscar for original screenplay. He wrote the scripts for "Vanity Fair," "Young Victoria," "The Chaperone," and he worked on "The Tourist." He is responsible for the book of the Broadway musicals, "Mary Poppins" and "School of Rock" and he was nominated for a Tony for the latter. He wrote the books for "Half a Sixpence" at the Noel Coward Theatre, and "The Wind in the Willows," which played at the Palladium. He has also written three Sunday Times Best Sellers, "Snobs," "Past Imperfect" and "Belgravia." He wrote and directed the feature films, "Separate Lies" and "From Time to Time," both of which received several awards. He was the creator, writer and executive producer of "Downton Abbey" for which he won three Emmys, a Golden Globe, a Special BAFTA, and many other industry prizes. The first film of "Downton Abbey" was released in 2019 and the second will follow in March 2022. He adapted his own novel, "Belgravia," for ITV, and the series was shown in 2020. He is now writing the series, "The Gilded Age," for HBO. Julian is involved in various charitable organisations with his wife, Emma. He entered the House of Lords in January 2011.
Address from our Patron:
I was asked by Rod Titian on behalf of the Executive Committee if I would become BAFRA's Patron in succession to Christopher Claxton-Stevens who has moved on to become Deputy President alongside the President, Michael Barrington. I know both Rod and Michael well and I am delighted to accept this honour.
As a passionate supporter of our British heritage, particularly in the fields of architecture and interior design, I look forward to helping BAFRA as much as I can to increase public awareness of this really remarkable organisation which was originally set up in 1979 by a group of students at West Dean College, the majority of whom were retired servicemen learning a new occupation. It was a time when the antique market was booming but there was little control of the methods of restoration. This was where it all started.
The standards demanded by the West Dean course have always been high and I understand that in the 1970s and '80s the demands placed on candidates, for proof of their natural hand and design skills were really quite frightening. The fact remains that many of these skills are natural talents, given only to the fortunate few, and while training can improve, it can never quite instil them. Just as the true sportsman is born not made, so is the true restorer. It seems harsh to admit it in a world that never likes to accept barriers, but in these activities, to achieve the best for BAFRA, one must be a natural. Their rigorous assessments are what has made BAFRA so well known around the world, but most particularly in the maintenance and conservation of our National Heritage.
In the early days BAFRA's aim was principally to protect antique furniture passing through the trade. But now, BAFRA has earned a place in the Museum community, as well as with English Heritage and The National Trust, not to mention many private collectors. In recent years, BAFRA has focussed on the Principles of Conservation which of course has the strongest support of the Museum World and Heritage organisations everywhere. Happily, public support for BAFRA has grown over the years, largely through ambitious event programmes and I look forward to playing my part in them, in future.
The Lord Fellowes of West Stafford, DL