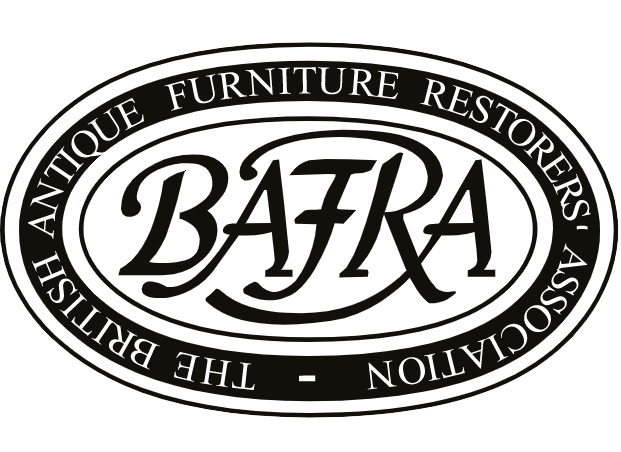 Cabinetmaking & Cabinet Makers
At BAFRA, we provide access to antique cabinetmaking and cabinet makers. Every member has been rigorously assessed and vetted. Our members are all established businesses that are fully accredited and work to the highest standards and ethics.
Cabinetmaking & Cabinet Makers at BAFRA
At BAFRA, we celebrate the art of woodworking and antique cabinetmaking passed down through generations. Our antique cabinetmaking restoration services bring new life to cherished heirlooms and vintage pieces. With an unwavering commitment to preserving the essence of these elegant relics, our skilled members meticulously restore and rejuvenate antique cabinets, armoires, and more.
Using time-honoured techniques, we repair structural integrity, refresh finishes, and ensure every detail reflects the original craftsmanship. Whether you've inherited a family heirloom or recently acquired an antique cabinet, our restoration services will breathe new life into your piece, ensuring it regains its former glory. The result is a harmonious blend of old-world charm and newfound splendour, enhancing their beauty and value.
Entrust us with your antique cabinet restoration, and experience the joy of preserving the past while relishing the beauty of the present. Rediscover the elegance and history in each piece with Antique Cabinetmaking Restoration. Every restoration project is a labour of love, guided by a commitment to honour the past while enhancing the present. Let us rekindle the timeless beauty of your antique cabinets.
Antique Cabinetmaking Restoration FAQs
What is a cabinet?
A cabinet is a piece of furniture typically designed for storage and organisation. It consists of enclosed compartments, shelves, drawers, or a combination of these, and is commonly used in various settings such as kitchens, bathrooms, living rooms, offices, and bedrooms. Cabinets are versatile and can serve multiple purposes, from storing items to displaying decor. A cabinet will usually have one or more doors on the front and occasionally a lock. Some cabinets have a finished surface on the top that can be used for display, or as a working surface. Cabinets that rest on the floor are supported by a base such as a plinth, a scrolled base, bracket feet or a set of legs.
What does a cabinet maker do?
A cabinet maker is a skilled professional who specialises in creating custom cabinets and other types of furniture made of wood. The fundamental focus of a cabinet maker is the production of cabinetry. They are responsible for the entire creation process of a piece of furniture, such as cabinets, chairs, doors, drawers, cupboards, bed frames, tables, and more. Although a cabinetmaker may also be required to produce items of furniture that would not typically be recognised as a cabinet, the same skills and techniques still apply. From its initial design and conception, including the shape and colour of the cabinet - all the way through to the final production. This process is called cabinetmaking. A cabinet maker's expertise lies in their knowledge of woodworking techniques, understanding of various wood types, proficiency in using woodworking tools, and the ability to bring a client's vision to life. They combine skill, craftsmanship, and creativity to produce high-quality, custom-built cabinets and furniture.
What techniques are used in the process of cabinetmaking?
Cabinetmaking involves a variety of woodworking techniques to create functional and aesthetically pleasing cabinets and furniture. These techniques require skill, precision, and a deep understanding of woodworking principles. Some key techniques used in cabinet making include measuring and marking, cutting and shaping, joinery, planing and milling, sanding, assembly, and finishing. Mastering these techniques is crucial for cabinet makers to create high-quality, durable, and visually appealing cabinets and furniture. Each technique requires practice, precision, and an understanding of the characteristics of wood and how it responds to various processes.
What tools does a cabinet maker use?
Cabinet makers use a variety of specialised tools to design, construct, and finish cabinets and other woodworking projects. These tools enable precision, accuracy, and efficiency in their work. Cabinet makers work with saws and saw tables, sanders, and dust extraction systems. They also use a large selection of hand tools such as cordless drills, laminate trimmers, staplers and jigsaws. Cabinet makers also work with wood glue, nails, screws, dowels and other types of fasteners to create finished furniture and cabinets. Cabinet makers use their expertise and these tools to design, cut, shape, assemble, and finish cabinets and furniture to precise specifications, ensuring high-quality craftsmanship.
Which wood types are commonly used in cabinetmaking?
Several wood types are commonly used in cabinetmaking, each with its own characteristics and suitability for different applications. The choice of wood depends on factors such as durability, appearance, workability, cost, and the intended use of the cabinets. Common wood types used in cabinetmaking include oak, maple, cherry, pine, birch, and plywood. The choice depends on factors such as durability, aesthetics, and budget. The choice of wood can impact the overall aesthetics, cost, and durability of the cabinets. Cabinetmakers often consider the client's preferences, budget, and the intended design to select the most suitable wood for a project. Additionally, wood can be stained or finished to enhance its natural colour and grain, providing further customisation options.
What is antique cabinetmaking restoration?
Antique cabinetmaking restoration is the process of carefully and skillfully rejuvenating vintage or antique wooden furniture, such as cabinets, armoires, and other pieces, to bring them back to their original or desired condition. It involves repairing structural issues, refinishing surfaces, and preserving the historical and aesthetic value of the item.
Why should I consider restoring my antique cabinet?
Restoration can breathe new life into your antique cabinet, preserving its value and charm. It allows you to enjoy the beauty and history of the piece while maintaining its original character and craftsmanship.
How do I know if my antique cabinet needs restoration?
Signs that your antique cabinet may need restoration include structural damage (e.g., loose joints, cracked wood), surface wear (scratches, fading), or missing hardware. If you're unsure, consult a professional BAFRA restorer for an assessment.
Can you match the original finishes and materials?
Yes, our skilled members are experts at matching wood types, finishes, and hardware to ensure the restoration maintains the piece's authenticity.
Why choose a BAFRA-accredited member for cabinetmaking?
The importance of hiring a BAFRA-accredited qualified craftsman for cabinetmaking cannot be stressed enough. BAFRA members have in-depth knowledge based on more than 20 years of experience in cabinetmaking. Choosing a BAFRA-accredited member for cabinetmaking ensures that your valuable cabinets are in the hands of skilled professionals dedicated to preserving their historical, aesthetic, and material integrity. It provides peace of mind and a guarantee of high-quality craftsmanship.
Find BAFRA-Accredited Cabinet Makers for Antique Cabinetmaking Restoration
All accredited, full members are required to have at least five years as a conservation-restoration professional (the average member today has 23 years of experience) and pass an exacting assessment on their skills, knowledge and business credentials. Our members acknowledge the importance of continuous professional development to keep abreast of advances in knowledge, skills and technical developments in the craft of antique cabinetmaking.
Find a BAFRA-accredited cabinet maker near you by clicking the button below and entering your postcode.