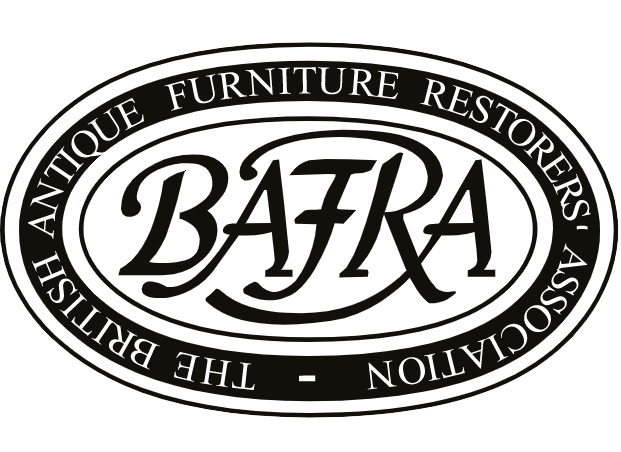 French Polishing & French Polish Restoration
At BAFRA, we provide access to French Polishing Restoration & French Polishers. Every member has been rigorously assessed and vetted. Our members are all established businesses that are fully accredited and work to the highest standards and ethics.
French Polishing & French Polish Restoration
What is French Polishing?
French polish is a process, not a material. It is a wood finishing technique that results in a very high gloss surface, with a deep colour and very high sheen. The method gains its name because it was used extensively in France by Victorian-era furniture makers to add a highly polished surface to furniture.
French polishing consists of applying many thin coats of shellac dissolved in denatured alcohol using a rubbing pad lubricated with one of a variety of oils. The technique of French polishing is an excellent method to accent antique wood grain, although it is not resistant to heat, water or solvents.
What Types of Furniture Require French Polishing?
Furniture from the Georgian and Victorian eras will have been French Polished, including bookcases, dining tables and chairs, wall panelling, interior doors, and even staircases.
When Does Wooden Furniture Need French Polishing?
Wooden furniture can become marked or scratched and eventually look worn and old. French polish is softer than modern varnishes which means that it is particularly sensitive to spills, which may produce white cloudy marks, as does heat damage.
However, French polish is simpler to repair, as opposed to traditional & modern varnish finishes. Furniture can be re-stained and colours can be matched. French polishing can restore your furniture back to its former glory, ensuring that the integrity of your antique furniture is not compromised.
Find BAFRA Accredited French Polishers
All accredited, full members are required to have at least five years as a conservation-restoration professional (the average member today has 23 years experience) and pass an exacting assessment on their skills, knowledge and business credentials. Our members acknowledge the importance of continuous professional development to keep abreast of advances in knowledge, skills and technical developments in the craft of french polishing.
Find BAFRA accredited French polish restorers near you by clicking the button below and entering your postcode.