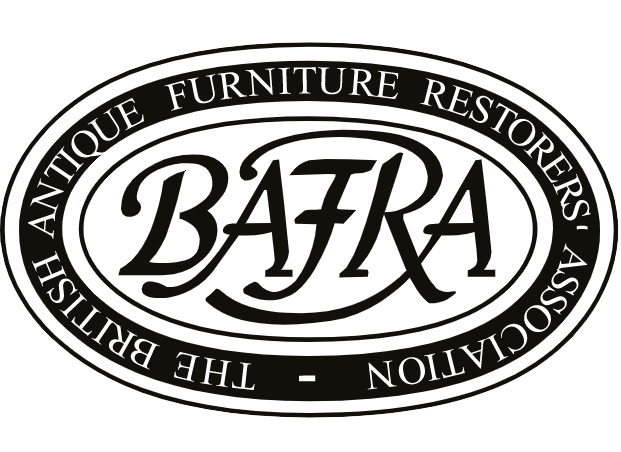 Antique Gilded Furniture Restoration
At BAFRA, we provide access to antique gilded furniture restoration and restorers. Every member has been rigorously assessed and vetted. Our members are all established businesses that are fully accredited and work to the highest standards and ethics.
Antique Gilded Furniture Restorers at BAFRA
What is furniture gilding?
Gilding is a decorative technique that is used for applying a very thin coating of gold to solid surfaces such as wood, metal or stone. Gilded furniture may also be described as "gilt" or "giltwood" furniture. The golden colour of giltwood furniture comes from the application of this gold coating.
Methods of gilding may include the hand application and glueing of gold leaf, chemical gilding, or electroplating (also called gold plating). More traditional gilding techniques still form an important part of frame-making and are also sometimes still employed in cabinetmaking.
Why is antique furniture often gilded?
Gilding gives furniture a gold appearance at a fraction of the cost, it also does not tarnish. Additionally, solid gold would be too soft and heavy for practical use in furniture. Throughout the eighteenth century, gilded furniture was highly sought after and considered to be some of the finest furniture available during the time as it encapsulated the French style of decor.
When does antique furniture need gilding restoration?
There are many stages required to create a gilded surface, and years of wear tend to reveal the earlier stages of the gilding process as the furniture is rubbed back. It is common to see plasterwork in particularly worn areas of gilding. So it is not uncommon for gilded furniture to be restored and re-gilded, which brightens the gold surface.
Why choose a BAFRA-accredited member for antique gilded furniture restoration?
The importance of having antique gilded furniture restored by a BAFRA-accredited qualified craftsman cannot be stressed enough. BAFRA members have in-depth knowledge based on more than 20 years of experience restoring, repairing and conserving antique gilded furniture.
Find BAFRA Accredited Gilded Furniture Restorers
Many BAFRA members offer gilding as part of their services, but we also have members who specialise in gilded furniture restoration only.
All accredited, full members are required to have at least five years as a conservation-restoration professional (the average member today has 23 years experience) and pass an exacting assessment on their skills, knowledge and business credentials. Our members acknowledge the importance of continuous professional development to keep abreast of advances in knowledge, skills and technical developments in the craft of antique gilded furniture restoration and regilding.
Find BAFRA accredited antique gilded furniture restorers near you by clicking the button below and entering your postcode.