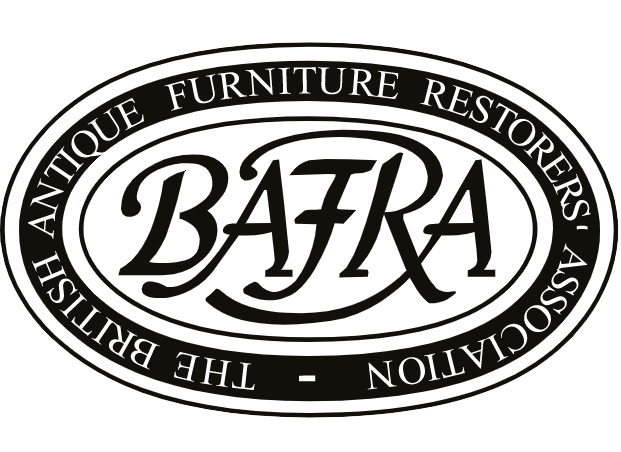 Antique Marquetry Restoration & Parquetry Restoration
At BAFRA, we provide access to antique marquetry restorers and parquetry restorers. Every member has been rigorously assessed and vetted. Our members all have established businesses that are fully accredited and work to the highest standards and ethics.
Marquetry Restorers & Parquetry Restorers at BAFRA
What is marquetry?
Marquetry is the art of applying pieces of veneer to furniture to form decorative designs and pictures. The pieces are cut and put together to form a surface image. The designs used in Marquetry can be quite complex, such as figures or floral pictures. Because of the intricate detail of marquetry, it is most often used in smaller pieces or as a focal point within a larger decorative design.
The range of woods and veneers used in marquetry can also be varied and consist mostly of wood, including Tulipwood, Satinwood, Mahogany and stained natural woods, but may also include other materials such as ivory, tortoiseshell, mother-of-pearl, pewter, brass and even fine metals, all of which are used to form the final design.
What types of furniture might require marquetry restoration?
The technique of marquetry may be applied to many different types of furniture, including:
Case furniture - such as cabinets, chests, bureaus and bookcases.
Seat furniture - including armchairs, side chairs, and marquetry chairs.
Other furniture - such as longcase clocks and grandfather clocks.
Cabinetmakers use a contrasting wood to enhance marquetry and parquetry patterns. The different tones, grains and colours of wood allow them to create unique designs within the furniture.
What is parquetry?
Parquetry is a geometric mosaic of wood pieces used for decorative effects in furniture. Parquet patterns are often squares, triangles and lozenges but sometimes contain curves. The most popular parquetry pattern is usually a herringbone pattern.
Timber contrasting in colour and grain, such as oak, walnut, cherry, lime, pine and maple are sometimes employed. Richly coloured mahogany and sometimes other tropical hardwoods are also used. The different colours, tones and grains of wood add to the overall parquetry effect. It was a popular technique used throughout the 18th century, particularly for table tops.
What is the difference between marquetry & parquetry?
Two techniques are often confused because they are very similar. Marquetry and parquetry are both techniques used to create ornamental designs in wood. The main difference is what is depicted in these decorative designs. Marquetry is used to create pictures, whilst parquetry is used to create patterns. Another difference relates to the fact that marquetry is the addition of veneers to a base surface, whereas parquetry is the creation of a design made using wood.
Why choose a BAFRA-accredited member for antique marquetry restoration and parquetry restoration?
The importance of having antique marquetry and parquetry restored or repaired by a BAFRA-accredited qualified craftsman cannot be stressed enough. BAFRA members have in-depth knowledge based on more than 20 years of experience restoring, repairing and conserving antique marquetry and parquetry.
Find BAFRA-Accredited Antique Marquetry Restorers & Parquetry Restorers
All accredited, full members are required to have at least five years as a conservation-restoration professional (the average member today has 23 years of experience) and pass an exacting assessment on their skills, knowledge and business credentials. Our members acknowledge the importance of continuous professional development to keep abreast of advances in knowledge, skills and technical developments in the craft of marquetry restoration and parquetry restoration.
Find a BAFRA accredited marquetry restorer or parquetry restorer near you by clicking the button below and entering your postcode.